K & B Flooring – Tile Flooring Installation Contractor Serving the Treasure Valley, Including Boise, Meridian, Nampa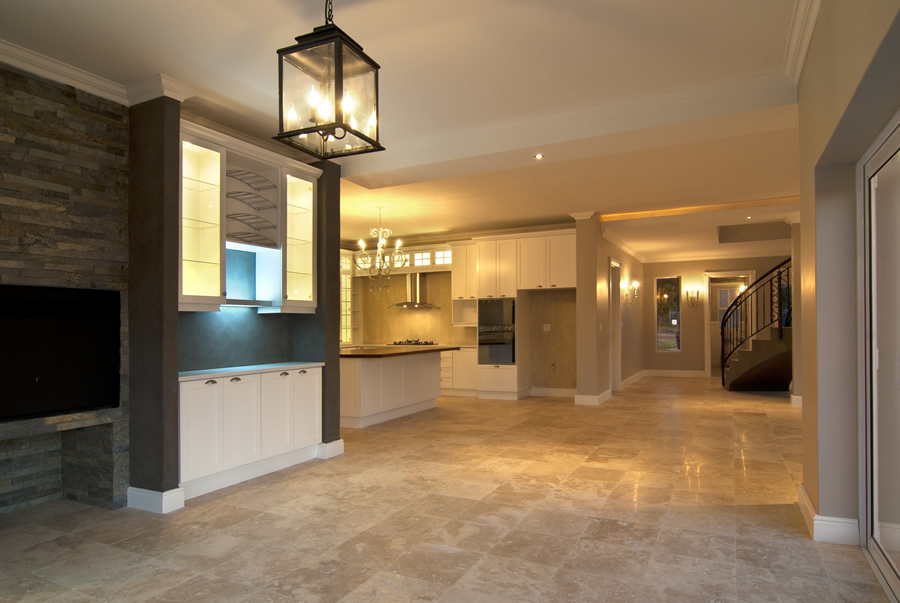 If you are in the Boise area and are looking for a tile floor installer, K & B Flooring is the best choice for you. K & B Flooring can install a brand new tile floor in any room of your home, instantly adding value to your home. With several years and hundreds of tile floors installed, you know you can count on K & B Flooring to be able to give your floor the upgrade it needs, no matter how big or small an area you need tile installed. We even offer dual flooring options, if you have a room that you would like both hardwood and tile in, we can make it happen for you, just give us a call today.
Not only is K & B Flooring considered one of the premier tile floor installation contractors in the Boise area, we are also one of the most affordable. On top of being affordable, we are also very respectful to your home. We treat each project as if it was our own home we were working on. Our technicians make sure that your home was as clean as when we showed up to start the project. Unlike other tile flooring installation companies in the Boise area, you wont be left with a giant mess to pick up after we leave. We pack out all of our garbage/leftover tile. If this sounds like the tile flooring installer that you would like to do your home, give K & B Flooring a call today at 208-936-1805, or fill out our online request form.
We offer:
Carpet and tile floor repair and maintenance services
Meticulous craftsmanship
Free estimates
Custom mosaics
Personalized, in–house design service
Incredible versatility and range
Indoor and outdoor surfaces
Expansive, fully stocked showroom
Premium materials including natural stone, slate, ceramic and more
Gradient heat tile systems
Custom and special ordered carpets and area rugs